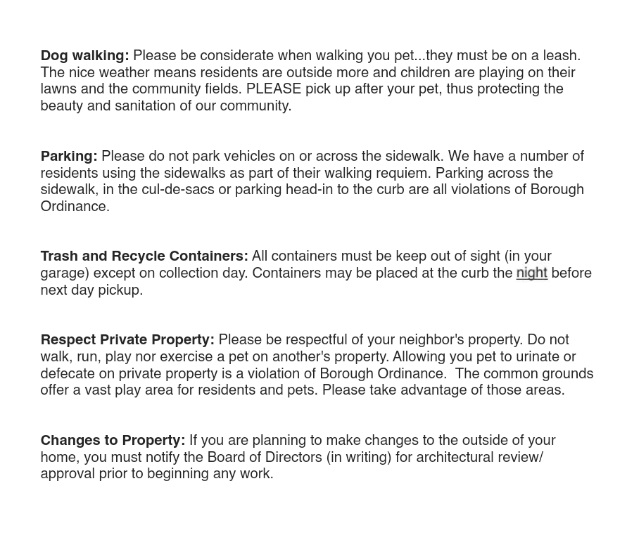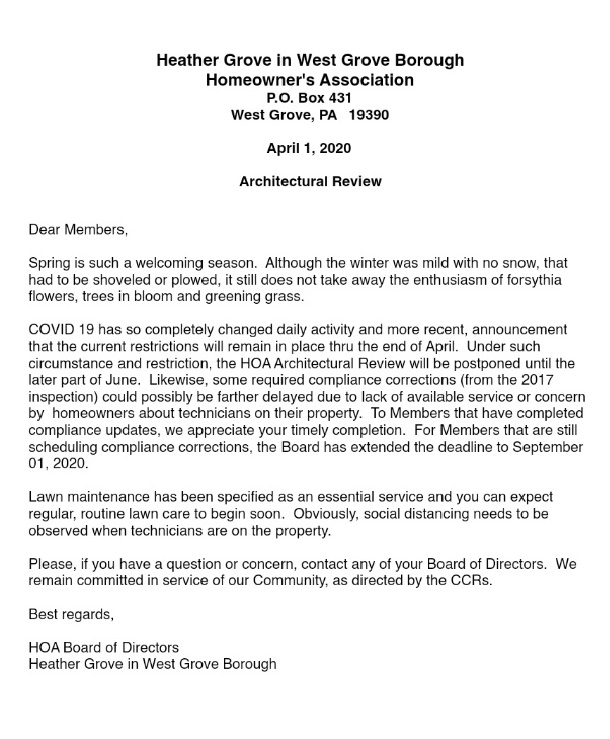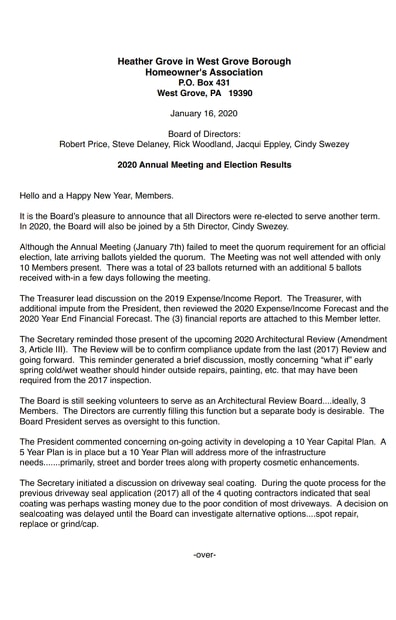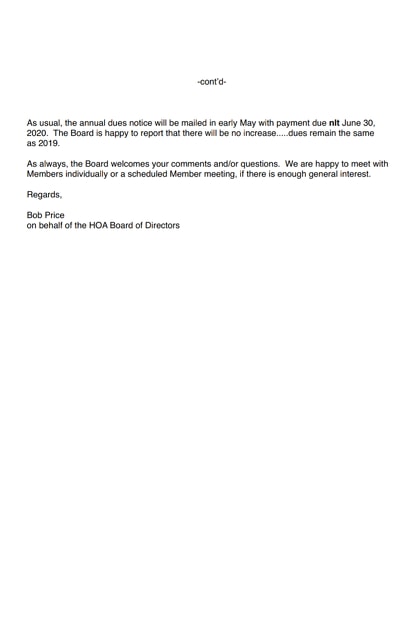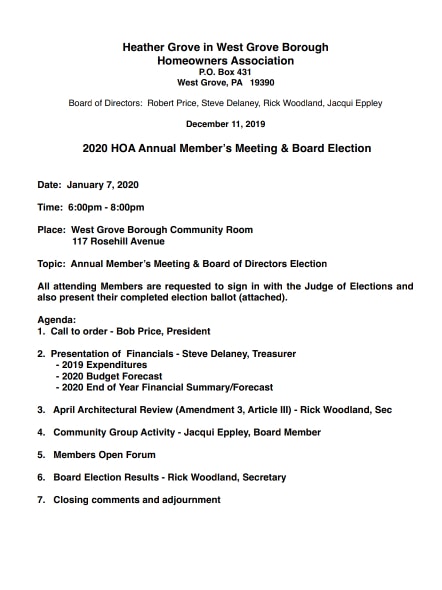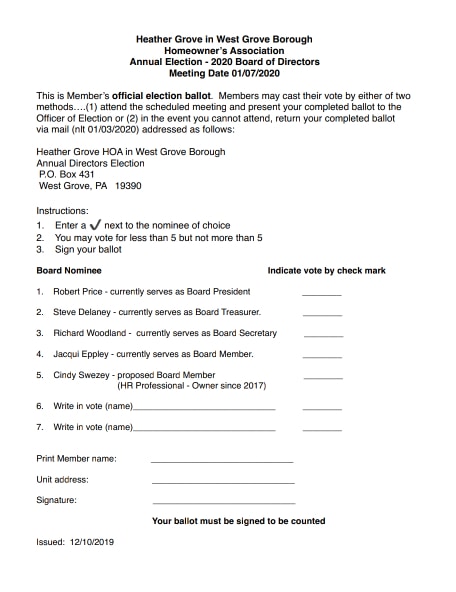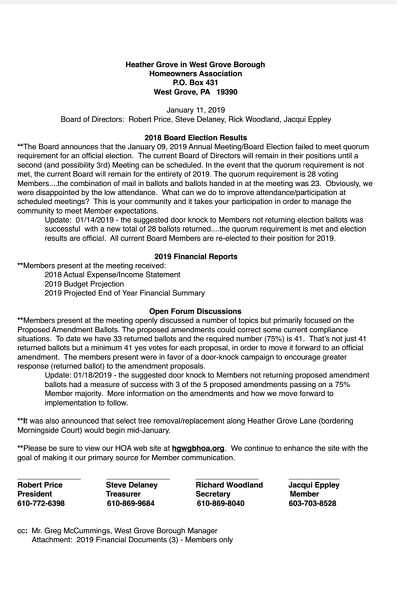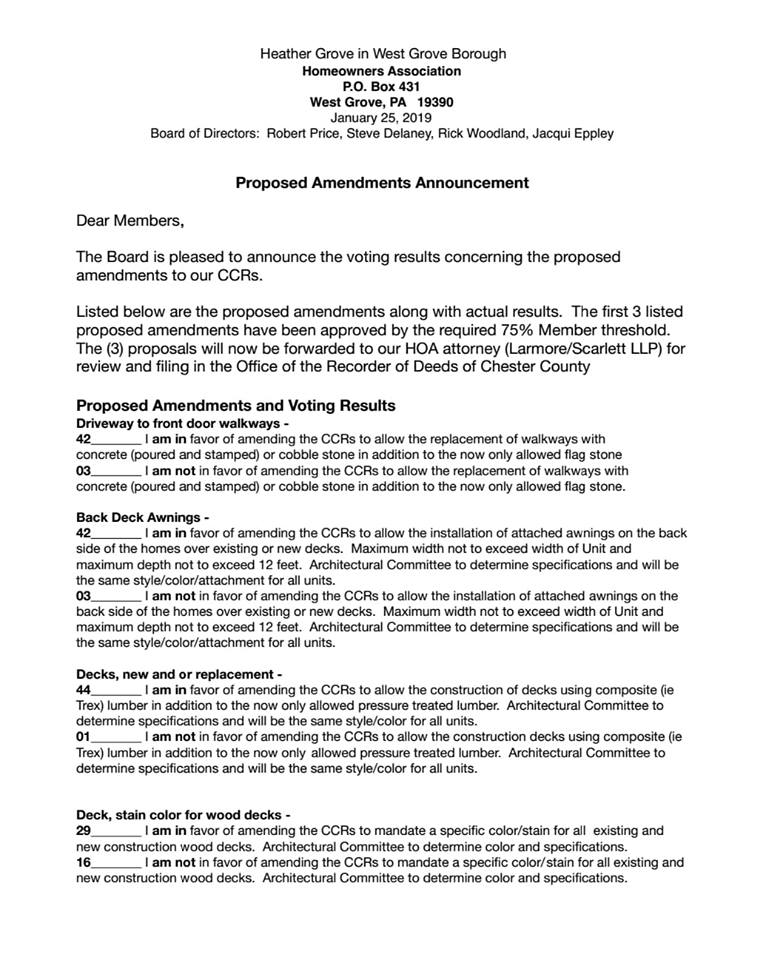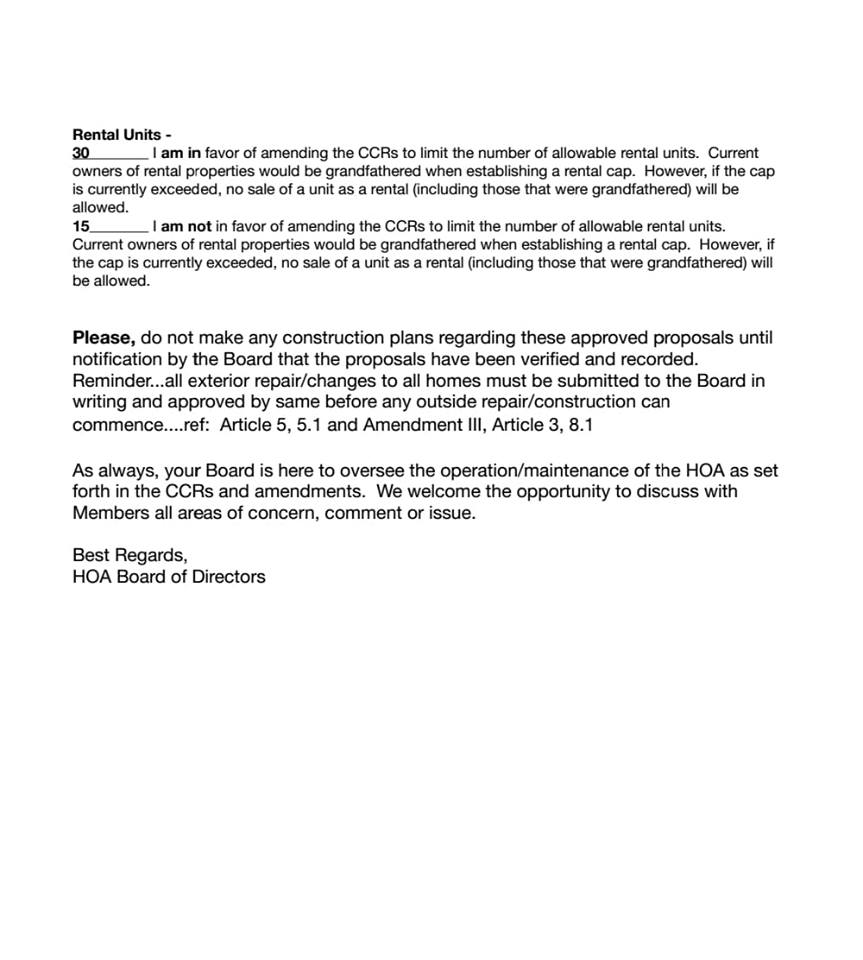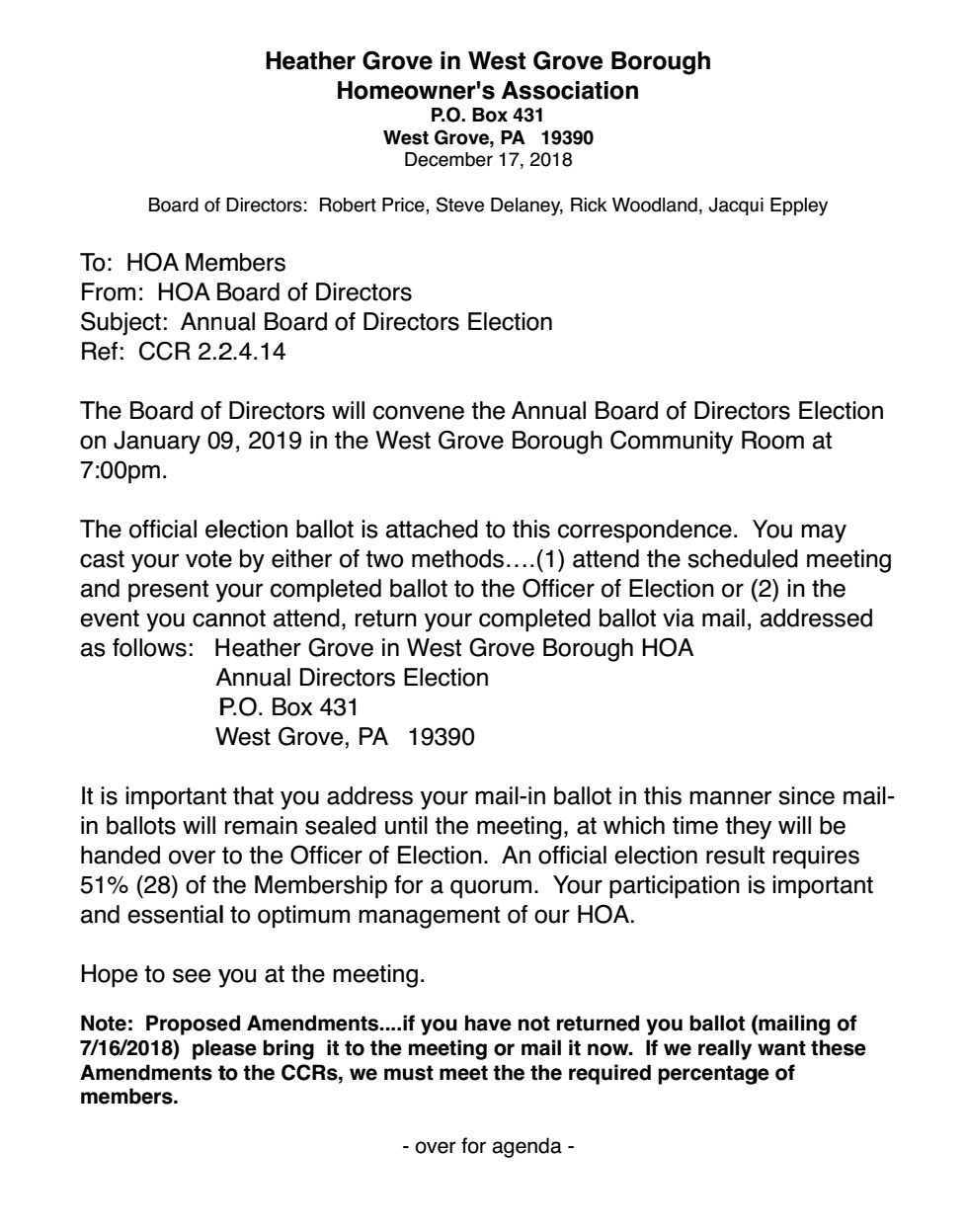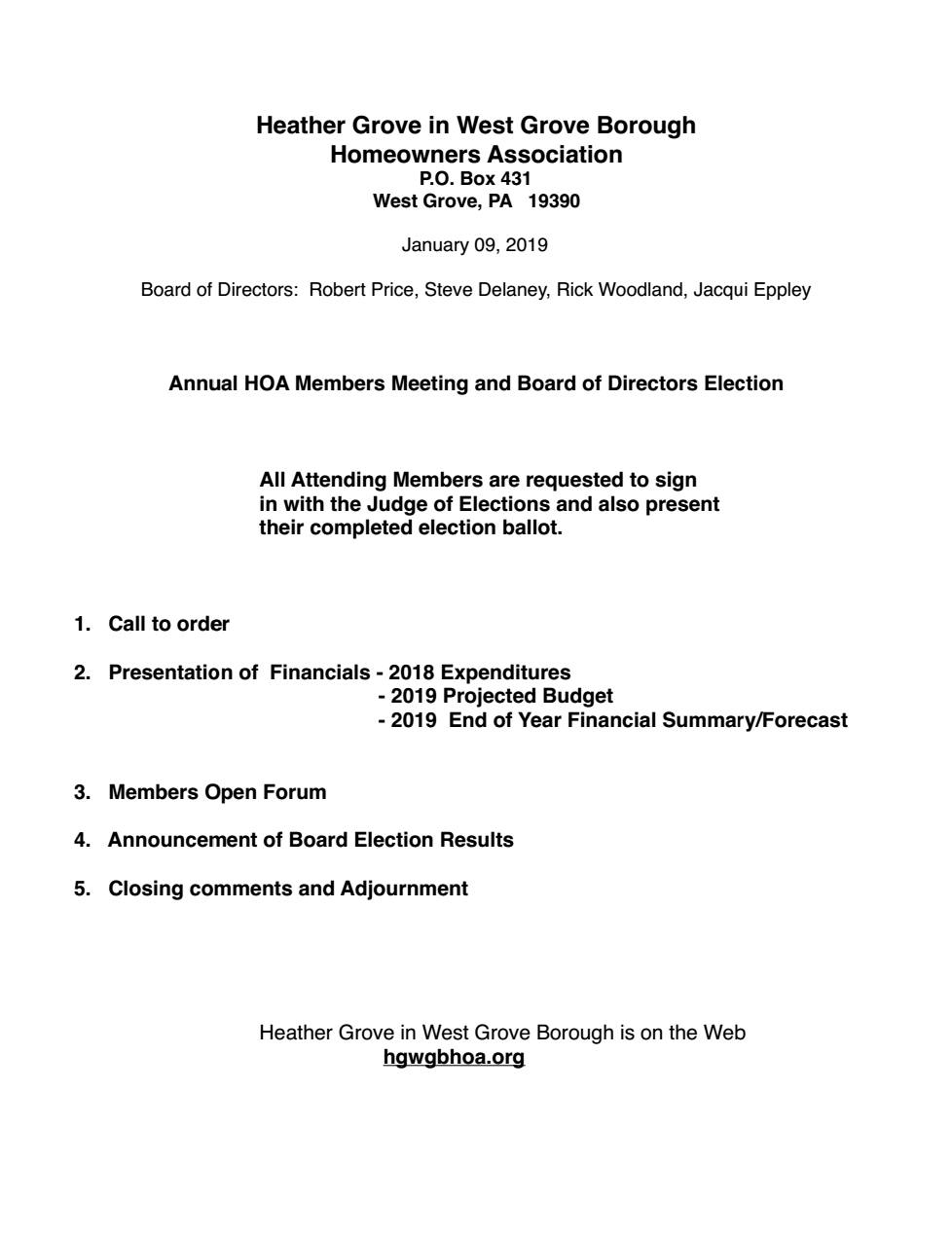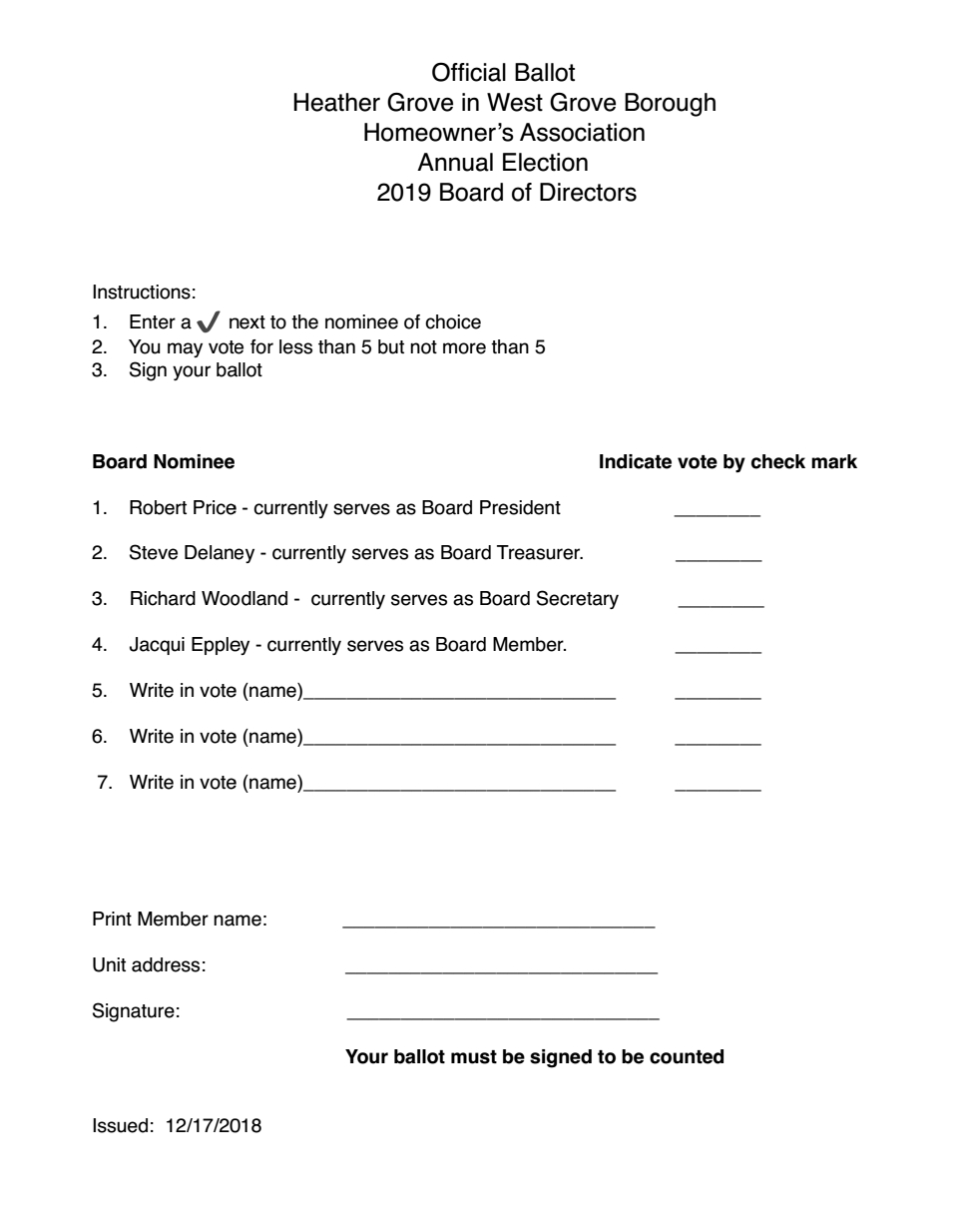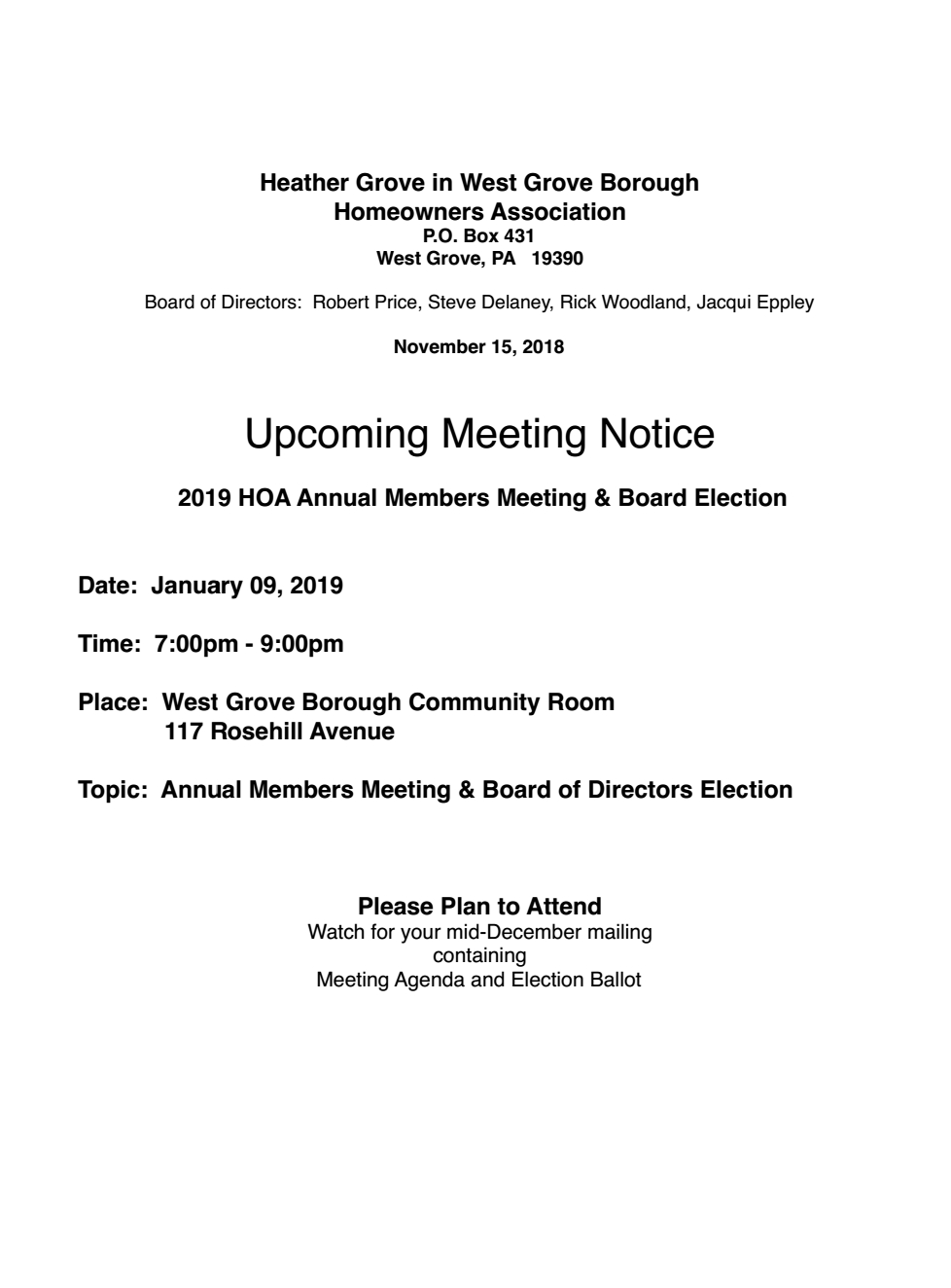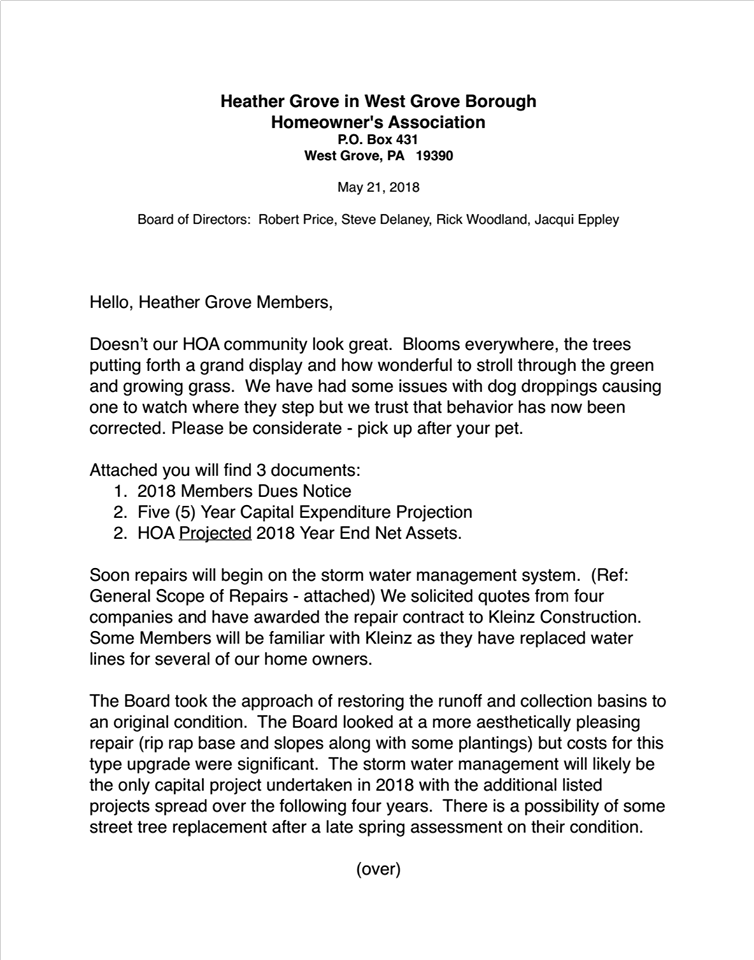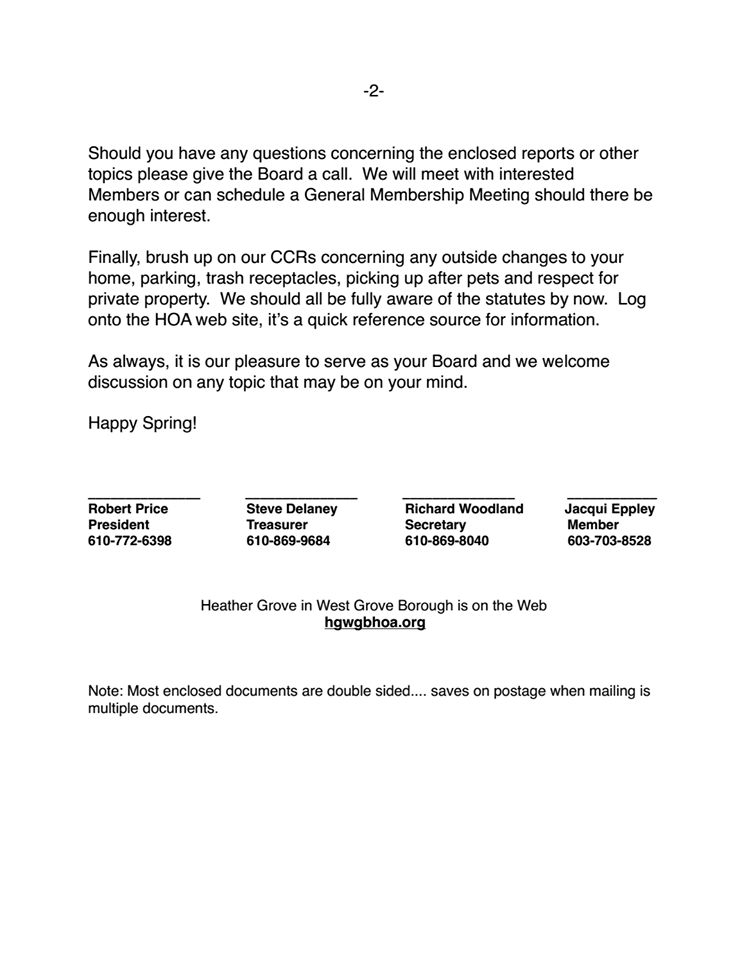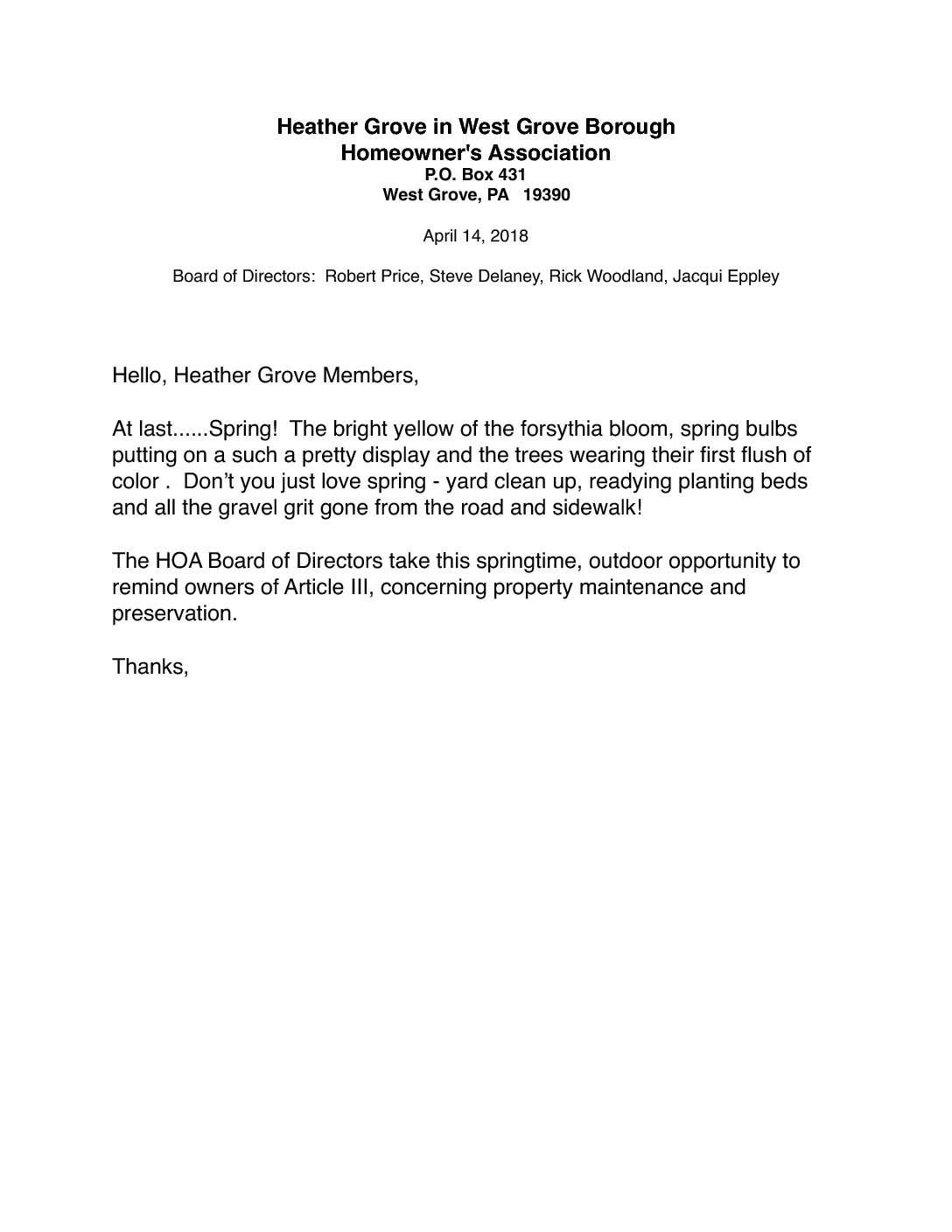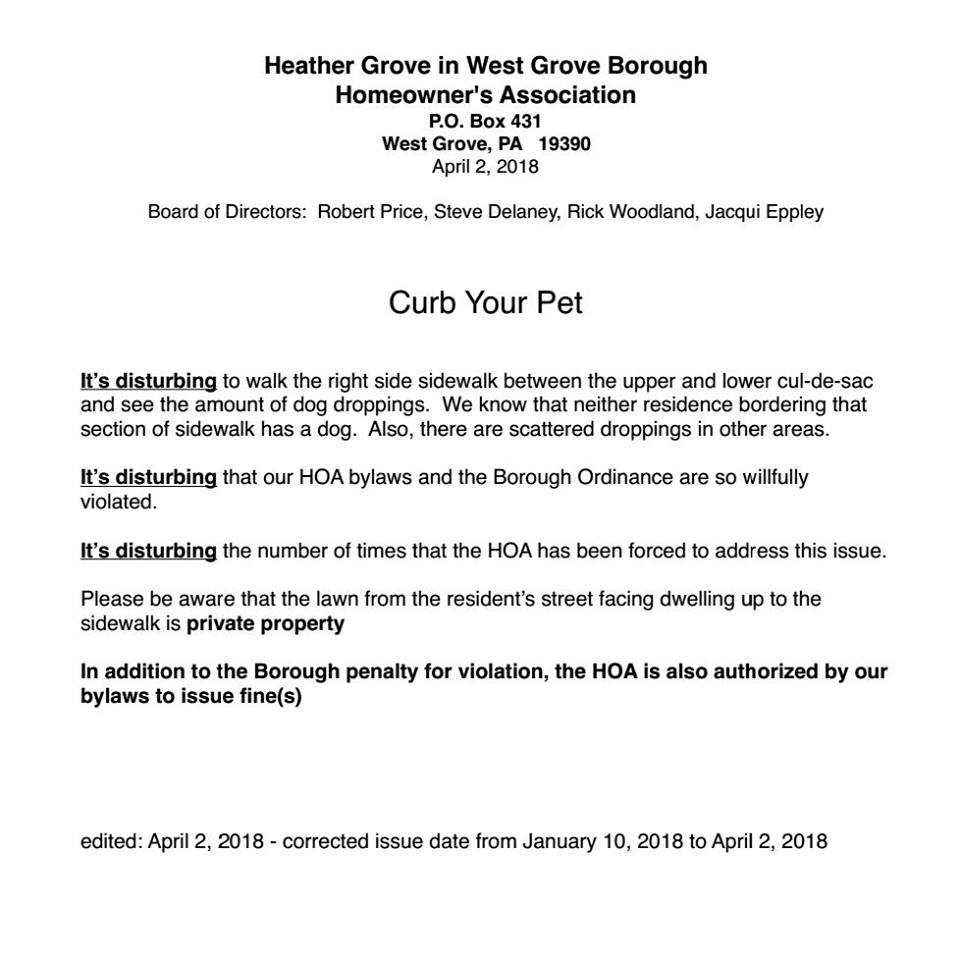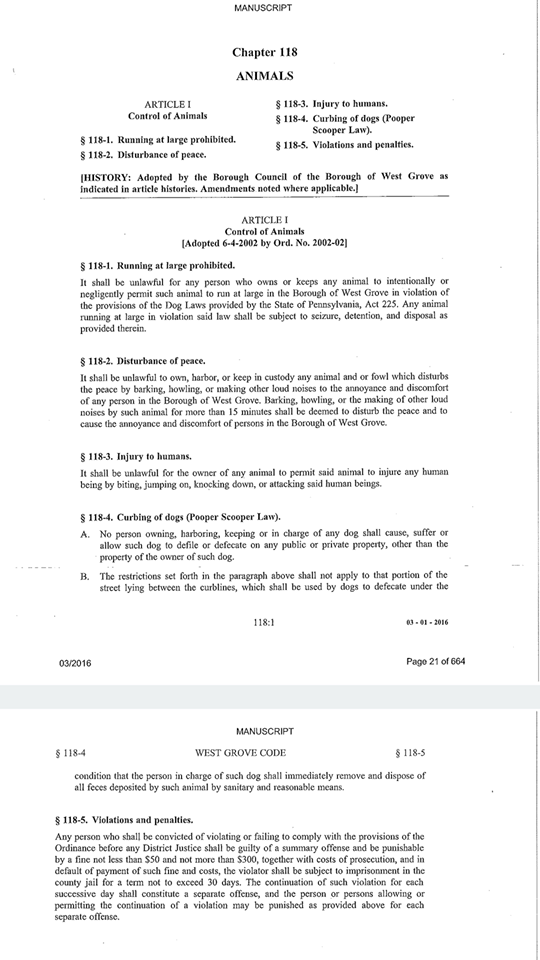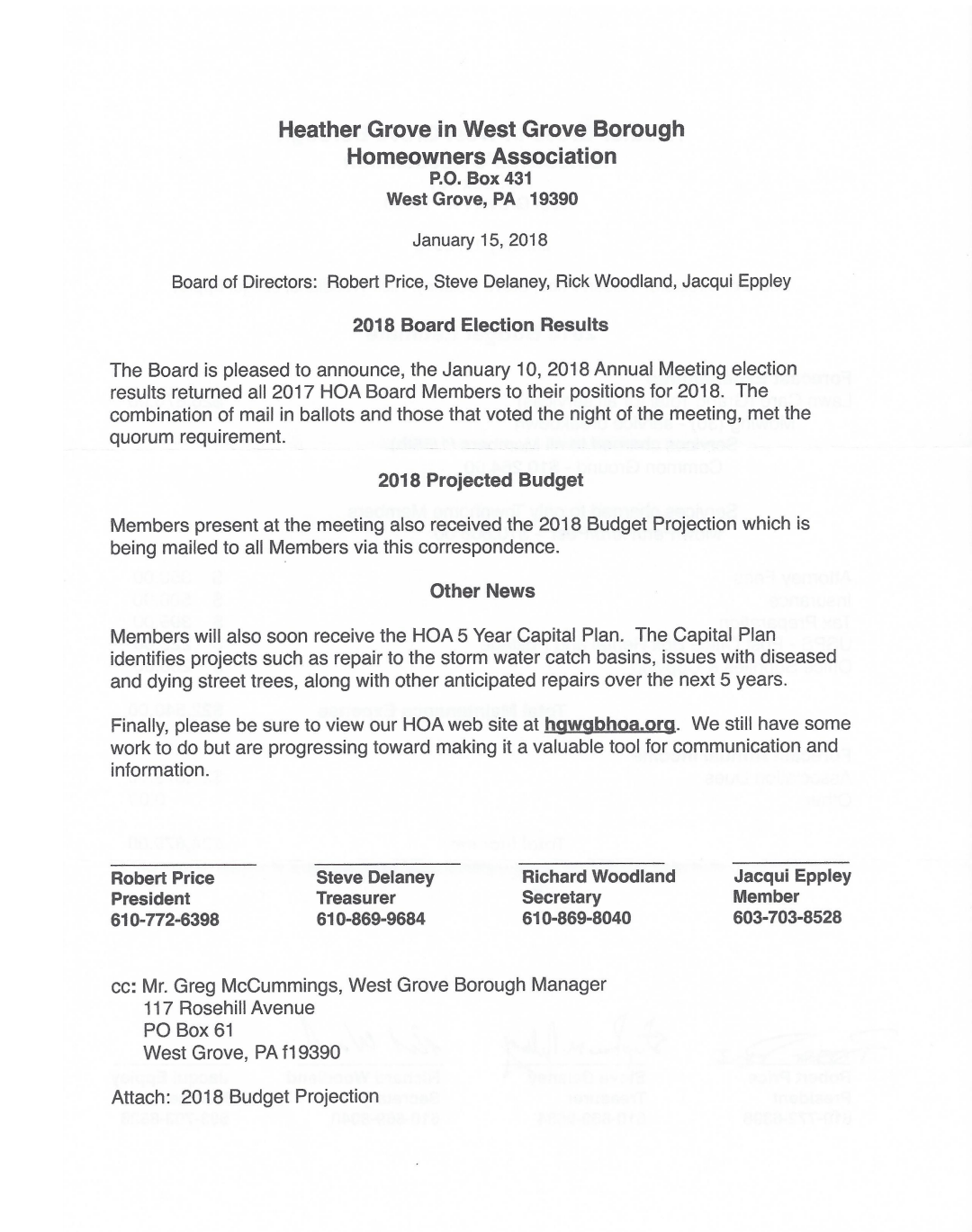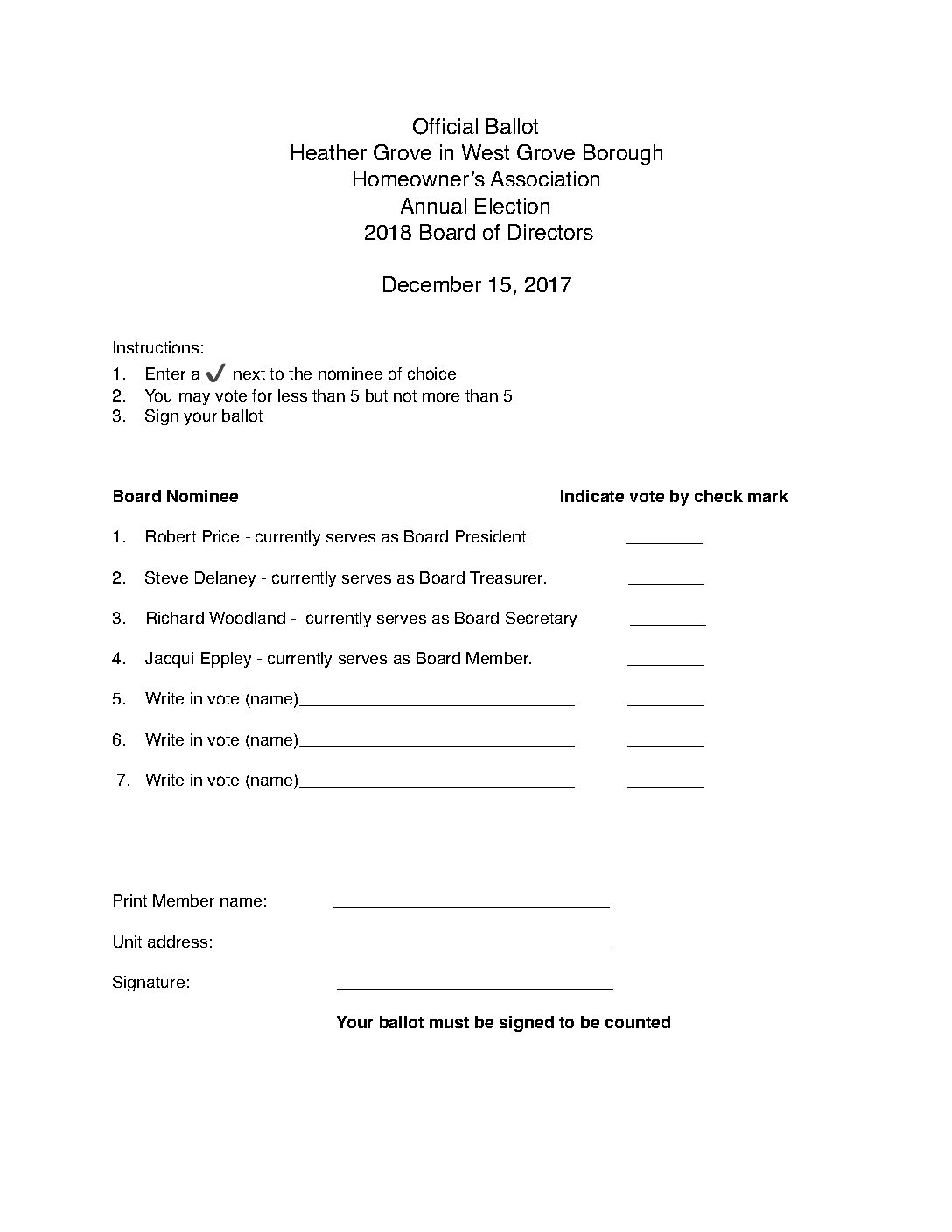 Heather Grove in West Grove Borough
Homeowner's Association
P. O. B ox 4 31
West Grove, PA 19390
Board of Directors: Robert Price, Steve Delaney, Rick Woodland,   Jacqui Eppley
September 01, 2017
Dear HOA Members,
As we look around the community, it has such a fresh, almost new look. New roofs on the Town-homes were very much an enhancement to all the homes and community in general. Getting buy-in and signatures on 44 individual contracts was no small task. We thank all those involved with each stage of the planning and organizing for the project. We are also seeing fresh coats of color being applied to house trims and decks. And isn't it great to see so many residents (and children) out on the lawns, enjoying summer time.
In recent months we had three homes listed and sold in a matter of days. HGWGB really is a desirable, value neighborhood. A warm welcome goes out to our new owners!
Please contact a Board Member should you have interest in getting involved with any up-coming projects or with a suggestion for improvement to the community. The recent Architectural Review resulted in at least two (2) requests that will require CCR Amendment. The first request was to allow polymer deck construction and the second to allow an alternative to the flag stone walkways. If these changes are truly of interest then it will take Member involvement to bring forward these actions for amendment before the next review (2020).
The Board is currently working on short (next year) and long term (5-10 year) funding needs for the community. This review will result in a comprehensive Reserve Fund study along with projections on future annual dues. The General and Reserve funds need to adequately provide for the community but with a clear definition of need. Currently, the HOA is in sound financial shape.
Attached, you will find the 2017 HOA Member Fee invoice. The Board is pleased that this will be the third invoice with no fee increase. Reminder….timely payment saves both time and the expense of additional collection actions.
We appreciate your support and encourage you to contact the Board with suggestions, comments and/or concerns.
Sincerely,
Robert Price        Steve Delaney     Richard Woodland     Jacqui Eppley
   President              Treasurer                 Secretary                  Member
610-772-6398    610-869-9684        610-869-8040         603-703-8528
Heather Grove in West Grove Borough is on the web... HGWGBHOA.org